This post was originally published by Star Wars News Net.
Read More for the original.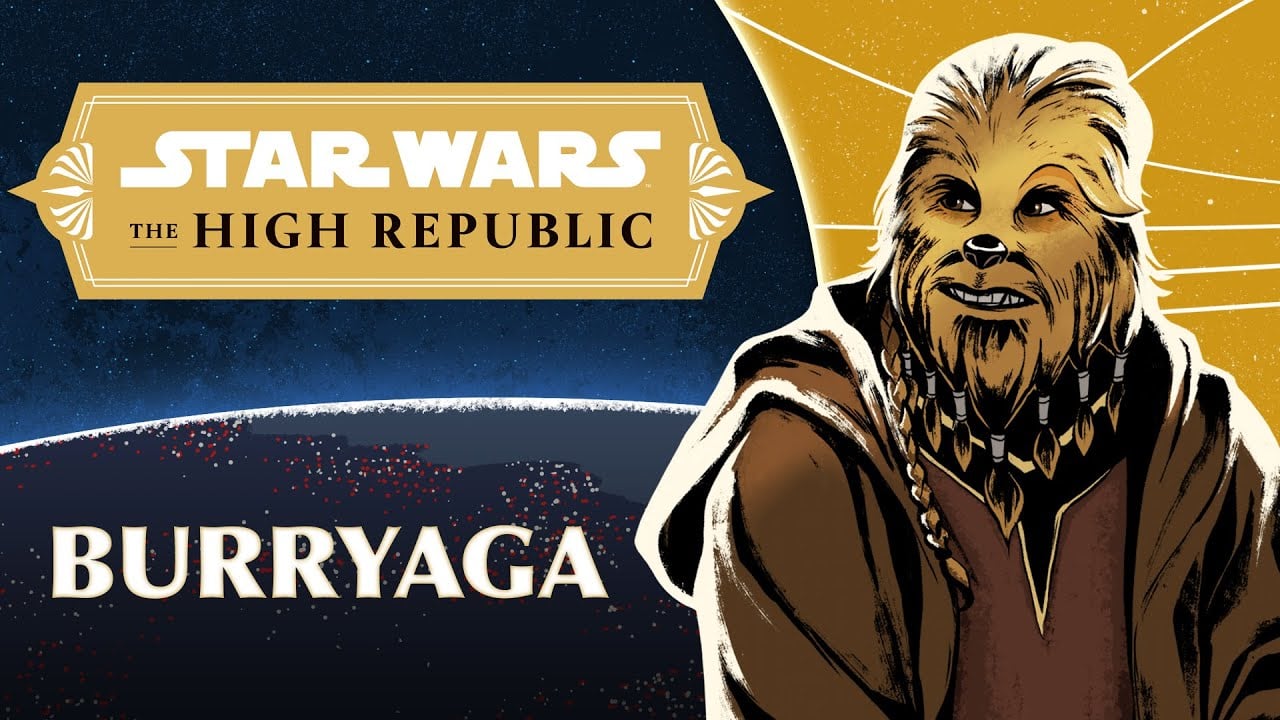 Lucasfilm continues to delve into the bold new era of The High Republic with a new series of animated shorts focusing on key characters like Padawan Burryaga Agaburry!
Star Wars: The High Republic is a multimedia epic set two centuries before the events of Star Wars: The Phantom Menace, during the prime of the Jedi Order. It spans novels, comic books, and short stories, written by a brain trust of outstanding Star Wars writers including Justina Ireland, Charles Soule, Daniel Day Older, Cavan Scott, and Claudia Gray.
Through the new web series Characters of Star Wars: The High Republic, animated shorts that tell the stories of The High Republic's heroes and villains, fans are getting to know many of the major characters. Each episode focuses on one character and their journey leading up to the events that kick off The High Republic. This week belongs to the young Wookie Burryaga.
Burryaga is a young Wookiee described as a "very sensitive Jedi," who wields a blue crossguard lightsaber. He first appeared in Charles Soule's Light of the Jedi, as well as Claudia Gray's Into the Dark. Make sure to read our reviews for the books here and here, respectively. Also, if you don't have time to invest in them but are interested in the story, you can check out our What Happened In… videos: here is the link for Light of the Jedi, and for Into the Dark.
The animated short has quite a bit in common with the Galaxy of Adventures shorts in terms of style and length. It's just over a minute, so it's a quick and visually compelling introduction to one of the more interesting new characters in The High Republic era so far.
Characters of Star Wars: The High Republic will be available exclusively on Youtube.com/StarWars and StarWars.com.
The post Characters of 'Star Wars: The High Republic' – Meet Burryaga Agaburry appeared first on Star Wars News Net.